Vitality and Verve at the LBMA
Aug 27, 2015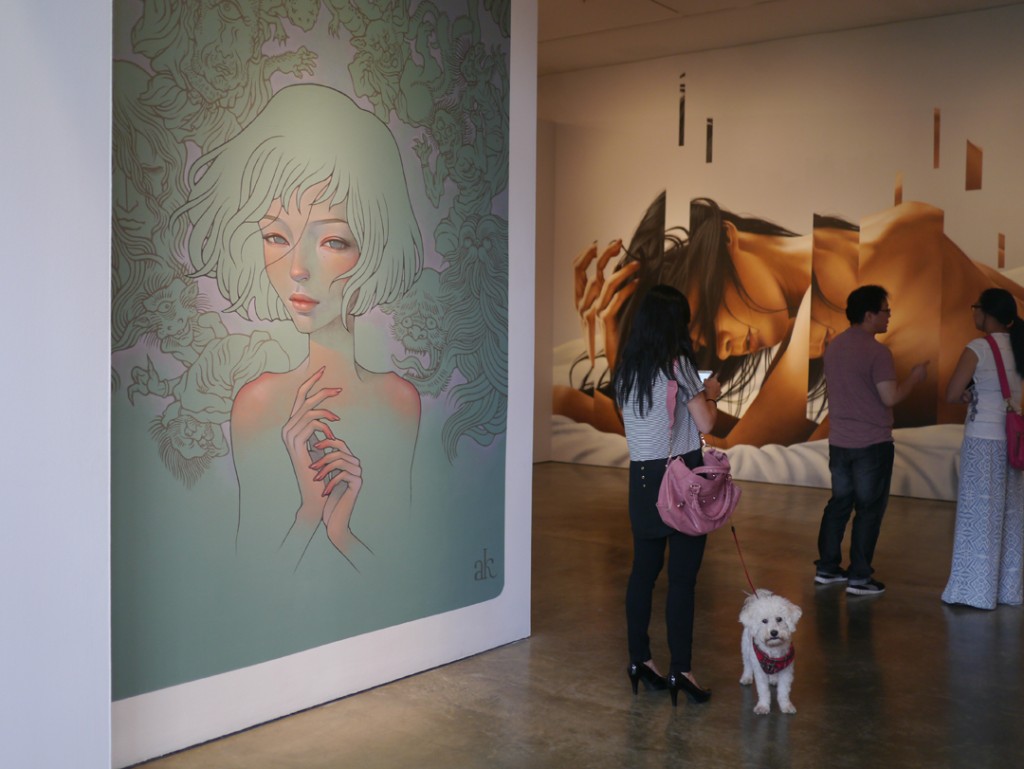 Yesterday, the interTrend, Rezonate, Pivot, and Imprint offices were given special, off-hours access to the Vitality and Verve: Transforming the Urban Landscape exhibition at the Long Beach Museum of Art.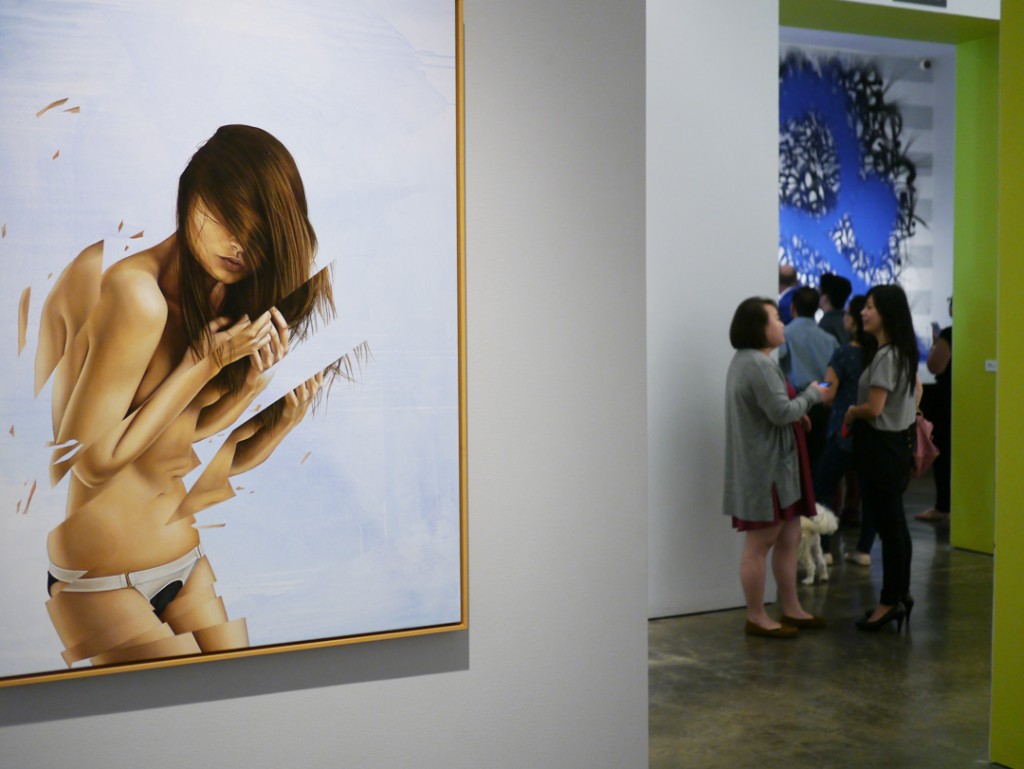 Many of us had attended the group show when Pow! Wow! Long Beach (which it was affiliated with) was taking place, but this was a chance to admire and appreciate the works in uncrowded conditions.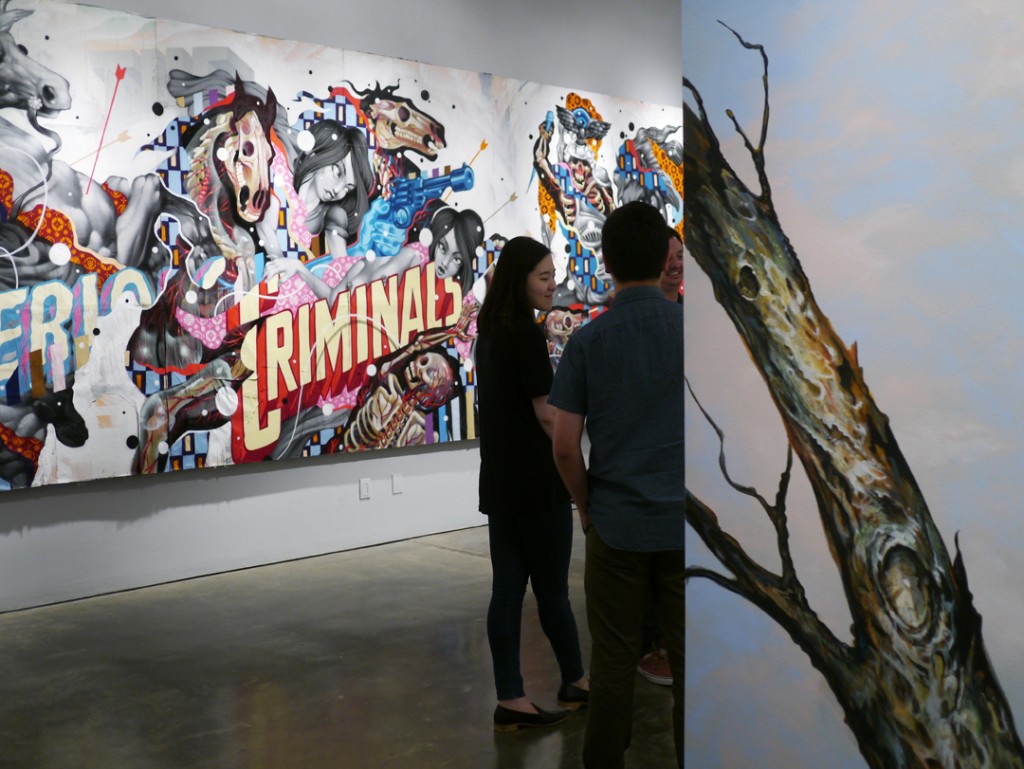 Many of the key pieces are painted directly on the walls, will be buffed away at the show's conclusion, and won't be seen again.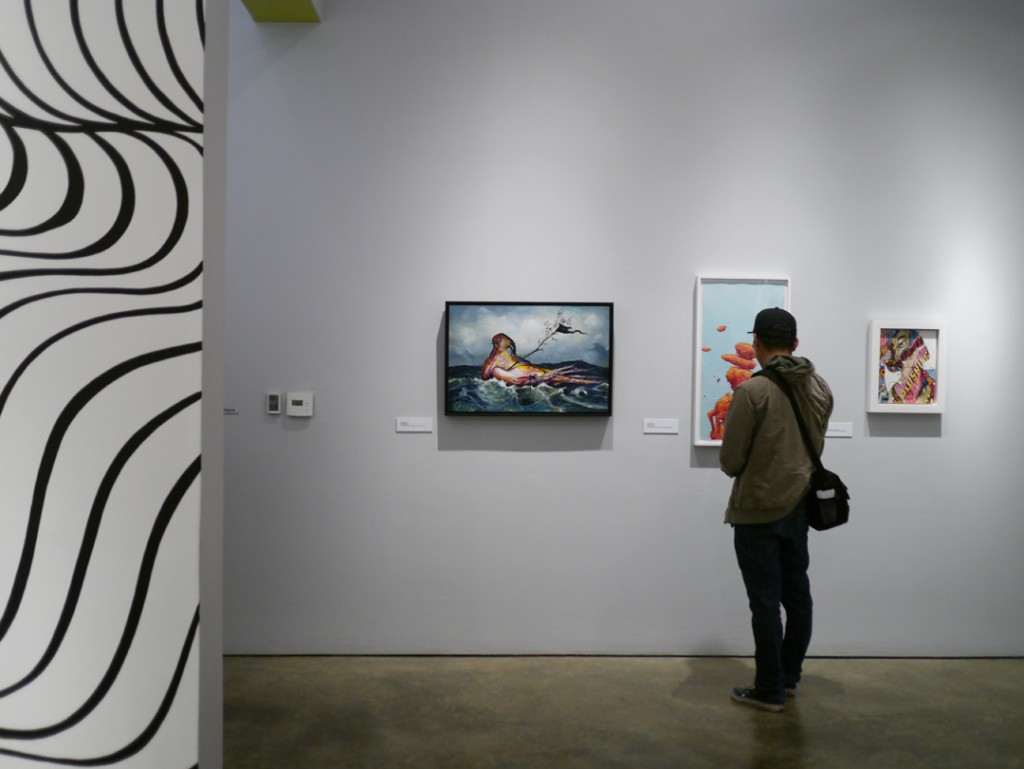 The purpose of Pow! Wow! is to have visiting and local muralists beautify public spaces so passers by can appreciate world-class art outside of galleries or museums without the need for admission, ownership, or membership.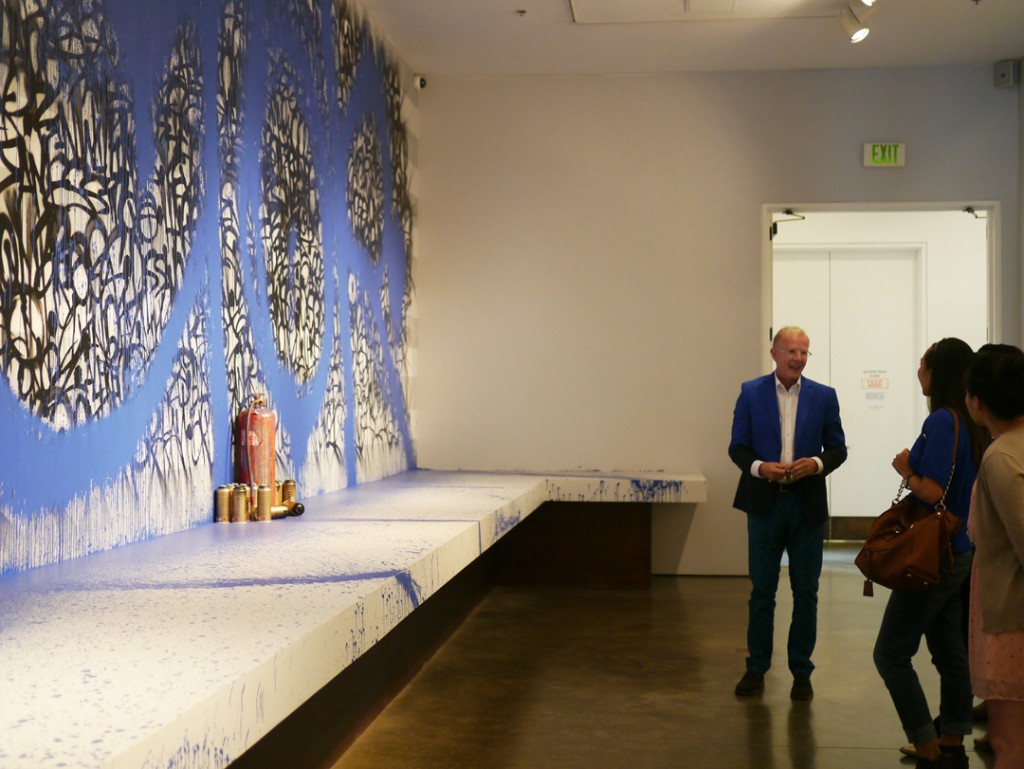 But, conversely, it is just as important to bring street art into museums to acknowledge its cultural worth and include it in the same scholarship, criticism, and conversation as non-street art.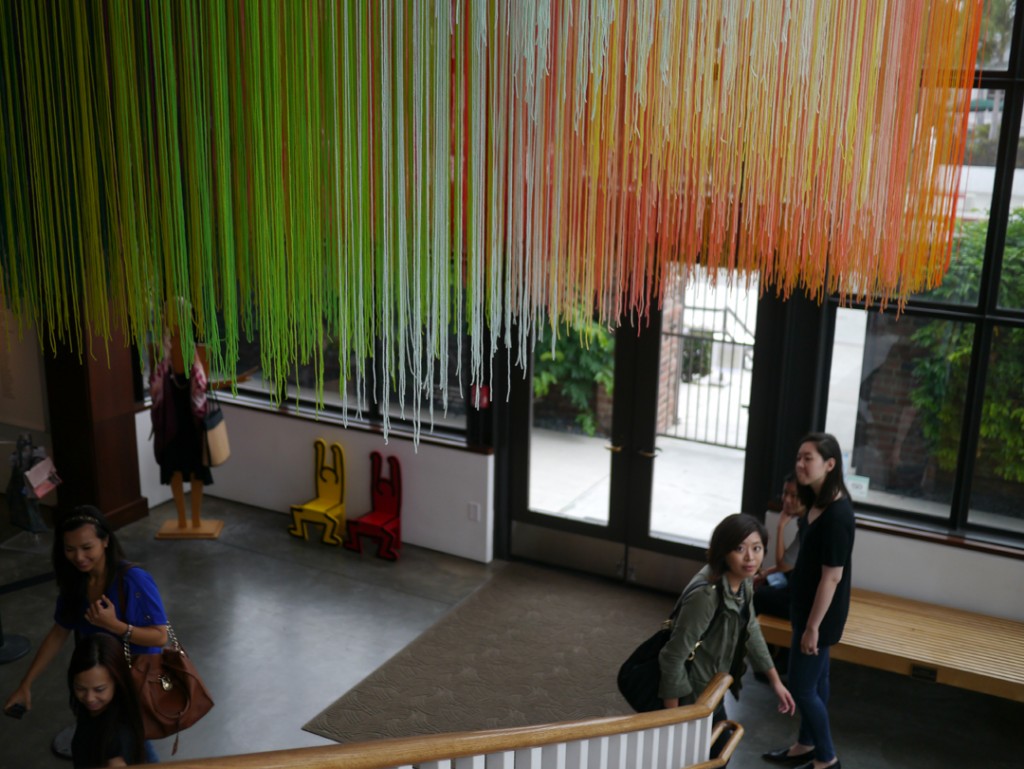 Thanks to our friends at the Long Beach Museum of Art! We are proud to be associated with this record-breaking show and are excited to hear that its run has been extended for an extra month.
Vitality and Verve will show at the LBMA through October 25, 2015. See you there!
Long Beach Museum of Art
2300 East Ocean Boulevard
Long Beach
Thurs: 11AM to 8PM
Fri-Sun: 11AM to 5PM