Pow! Wow! Long Beach is here/Vitality and Verve is coming
Jun 23, 2015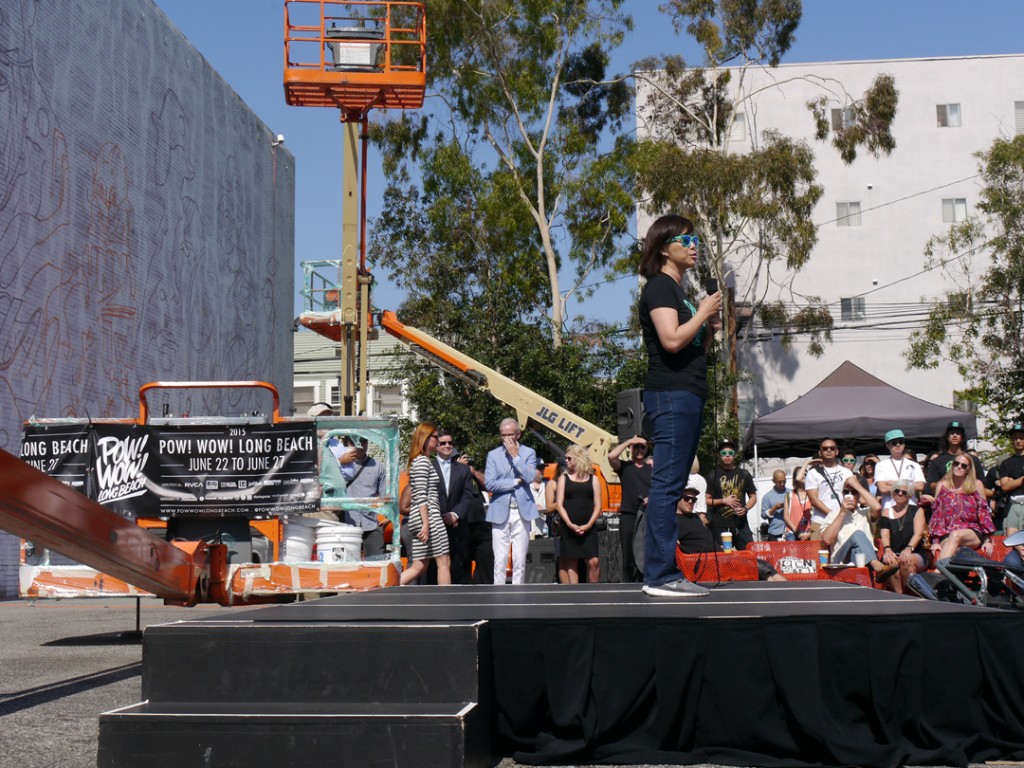 After months of planning and hard work, Pow! Wow! Long Beach held its official kickoff event this morning. It announced to the media as well as neighbors the citywide painting of murals by a team of world-class contemporary artists.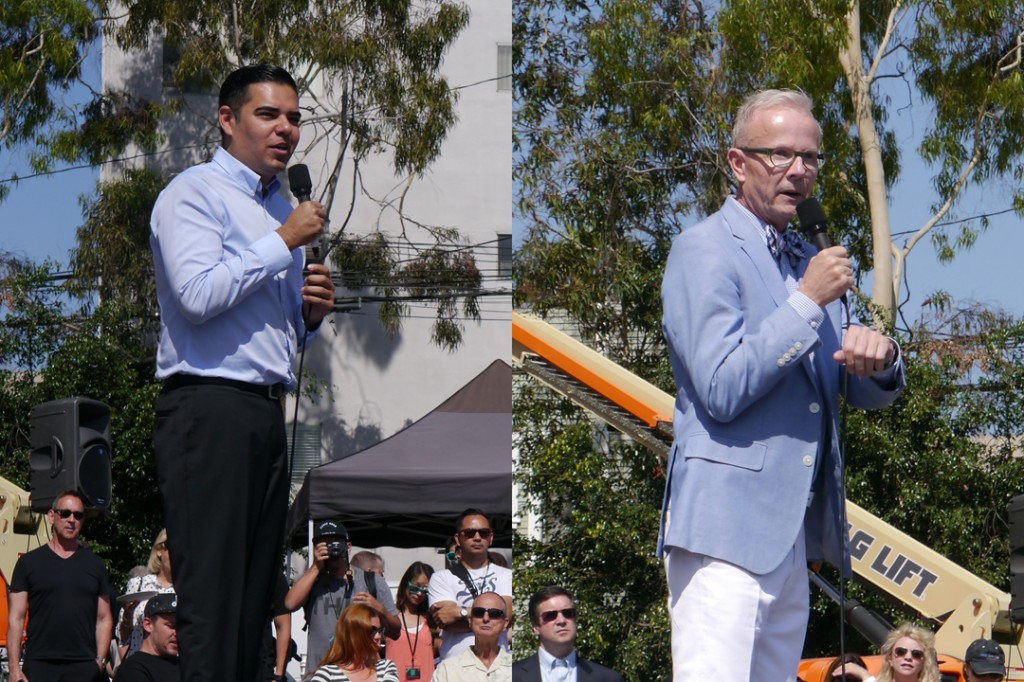 Lending words and sharing their excitement were our own Julia Huang, Long Beach Mayor Robert Garcia, and LBMA's Executive Director Ron Nelson. Also in attendance were Pow! Wow! Hawaii co-founders Jasper Wong and Kamea Hadar, participating artists James Jean and Jeff McMillan, and many others that I didn't meet or recognize.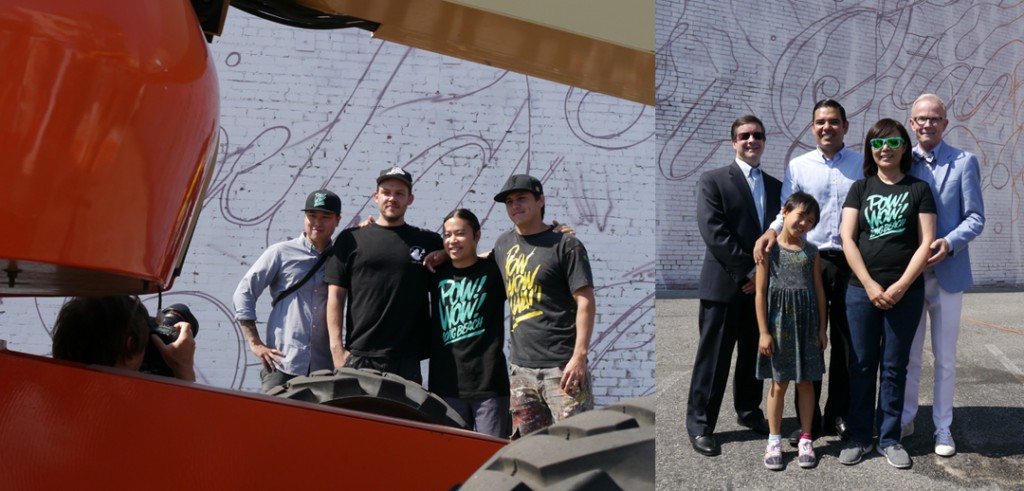 It's a very cool thing we at interTrend, Imprint, and other Renzei companies can do for our home base of Long Beach, helping to give people who live, work, or play in Long Beach world-class art that doesn't require admission, ownership, or membership. The week-long event will visibly affect the city, alter the way people perceive it, and hopefully inspire further creativity.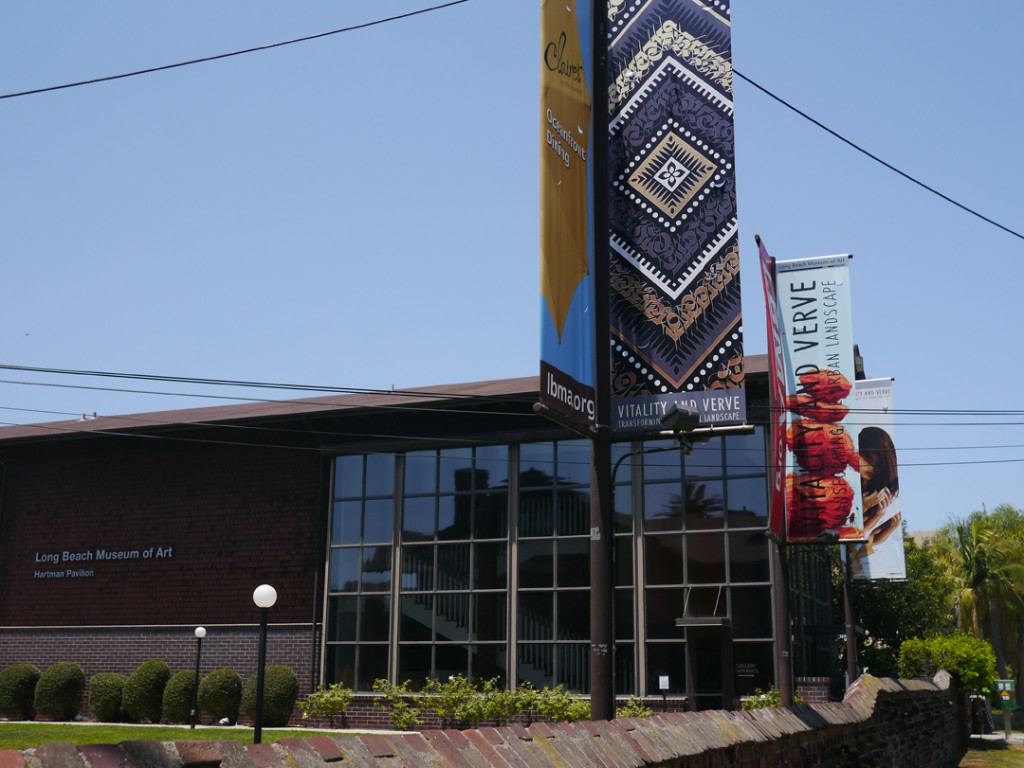 After the event, I headed over to the Long Beach Museum of Art to check out the installation of Vitality and Verve: Transforming The Urban Landscape, which is being presented in conjunction with Pow! Wow! and Thinkspace.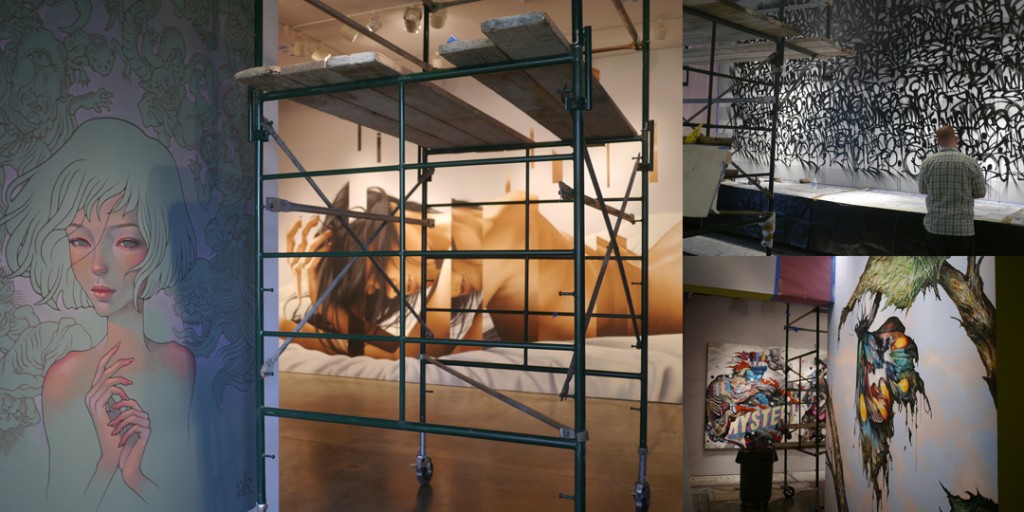 The show is different than typical museum presentations, with much of the art being painted directly onto the walls. While the aesthetic is thoroughly contemporary in style and feel, there's something primal about the art being applied onto the surface, perhaps as cave dwellers decorated their shelters. See the full list of artists as well as information about attending Friday's opening event at lbma.org.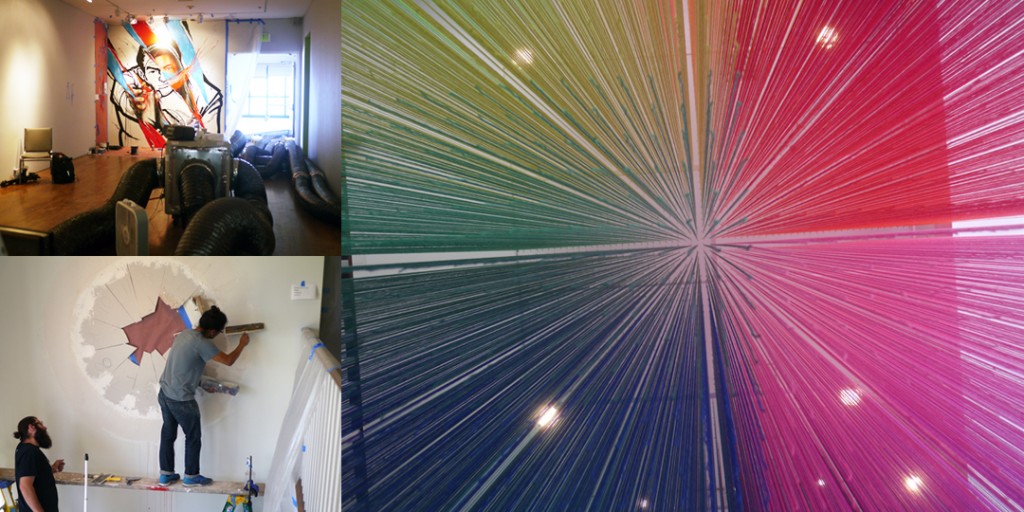 Other Pow! Wow! Long Beach-related events include a sold-out conversation between interTrend's own Jeffrey Ng and French artist Fafi, the screening of a documentary about Austrian artist Nychos, and several music-related gatherings. Of course, there's also the mural painting itself, which takes place in public where passers by are invited to observe. See the full list of events and spots at powwowlongbeach.com!