#imprintpresents Jan Chipchase at the Downtown Independent
Aug 26, 2014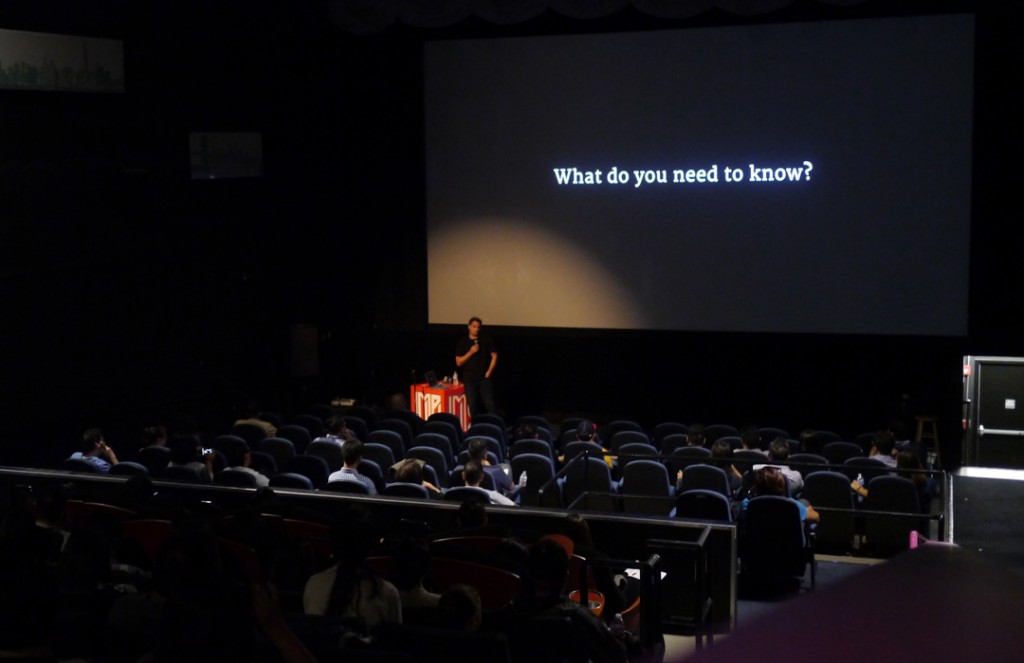 Thanks to Jan Chipchase for giving an enlightening and inspiring #imprintpresents talk this morning. In his presentation, the founder of Studio D Radiodurans described his process for gathering impossible-to-get information and gaining rare insight into some of the most insular communities around the world, ranging from the very rich to the very poor. He described his strategies for setting up a mobile office, deploying a team of locals and specialists, and presenting the most authentic data as possible for his clients.
Additional thanks go to the Imprint Culture Lab team for making it happen, the Downtown Independent for providing an excellent venue, and everyone who attended.
Look for a more detailed rundown of the talk at imprintculturelab.com next week, not to mention the latest news on future #imprintpresents events.