Conversations in Place 2014 at The Rancho Los Alamitos
Sep 15, 2014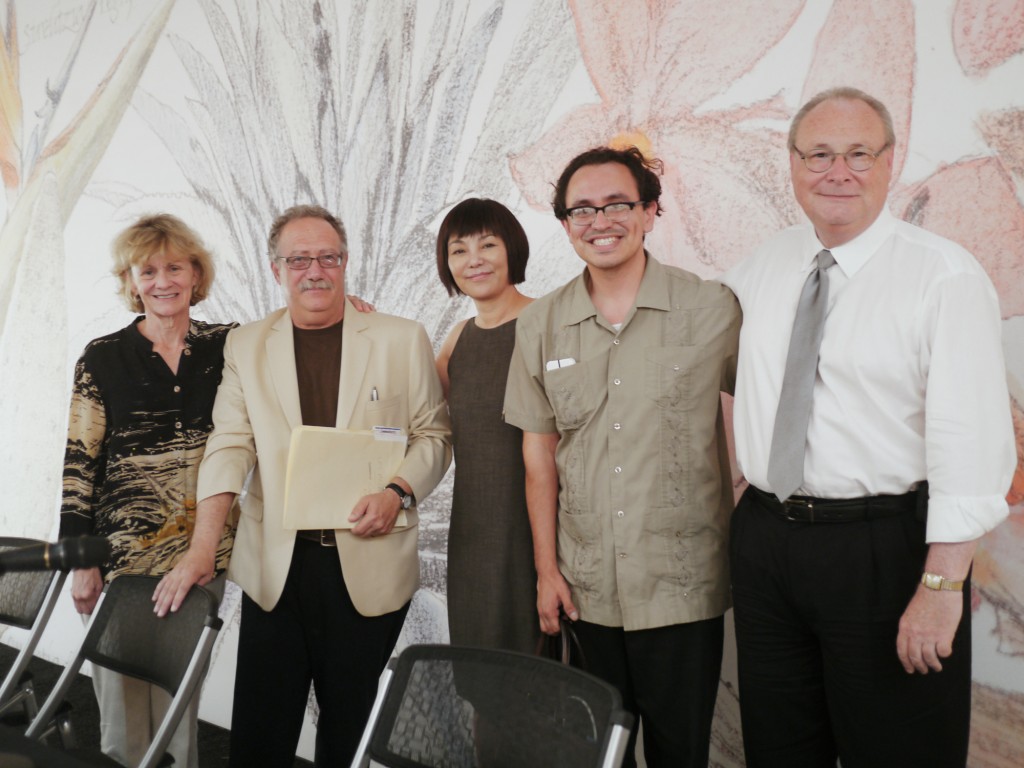 Thanks to everyone who made the trip to The Rancho Los Alamitos yesterday to enjoy the latest installment of Conversations in Place 2014.
In addition to our own Julia Huang sharing her experiences and insights as a transplant in terms of geography and culture who has not only made a home but an impact on Southern California, there were professor of urban studies and author Joel Kotkin giving the cold, hard facts as well as some hopes, and columnist and author Gustavo Arellano championing both the energy and accomplishments of immigrants. Providing expert context and moderation were Alamitos regulars Claudia Jurmain and D.J. Waldie.
The conversation's theme was "Should Our Future Cling to the Past?" but everyone seemed to agree that evolution and the mixing in of new cultures is not only inevitable but necessary in a multifaceted location such as Southern California. It also makes for better eating.
More details to come on imprintculturelab.com and more talks to come at The Rancho Los Alamitos, featuring such stellar speakers as Jonathan Gold and Lisa See.